Rockies Socks Fuchsia
Socks
Write a reiview
Rockies Socks Fuchsia
Socks
Size chart
We removed everything and added only the necessary: ​​a protection on the fingers, the antislip under the metatarsals, the ventilation on the upper part, a slight compression on the plantar fascia, a special anti-friction texture on the heel and on the Achilles tendon. The upper height protects the ankle from dirt. The reflective strip guarantees greater visibility at night. The result is a sock that combines comfort, performance, style and protection, suitable for long distances that does not fear your most demanding challenges. Tested in Ultra Trail (Marathon des Sables, Petite Trotte à Leon), Ultra Marathon (Sakura Michi) and Ironman.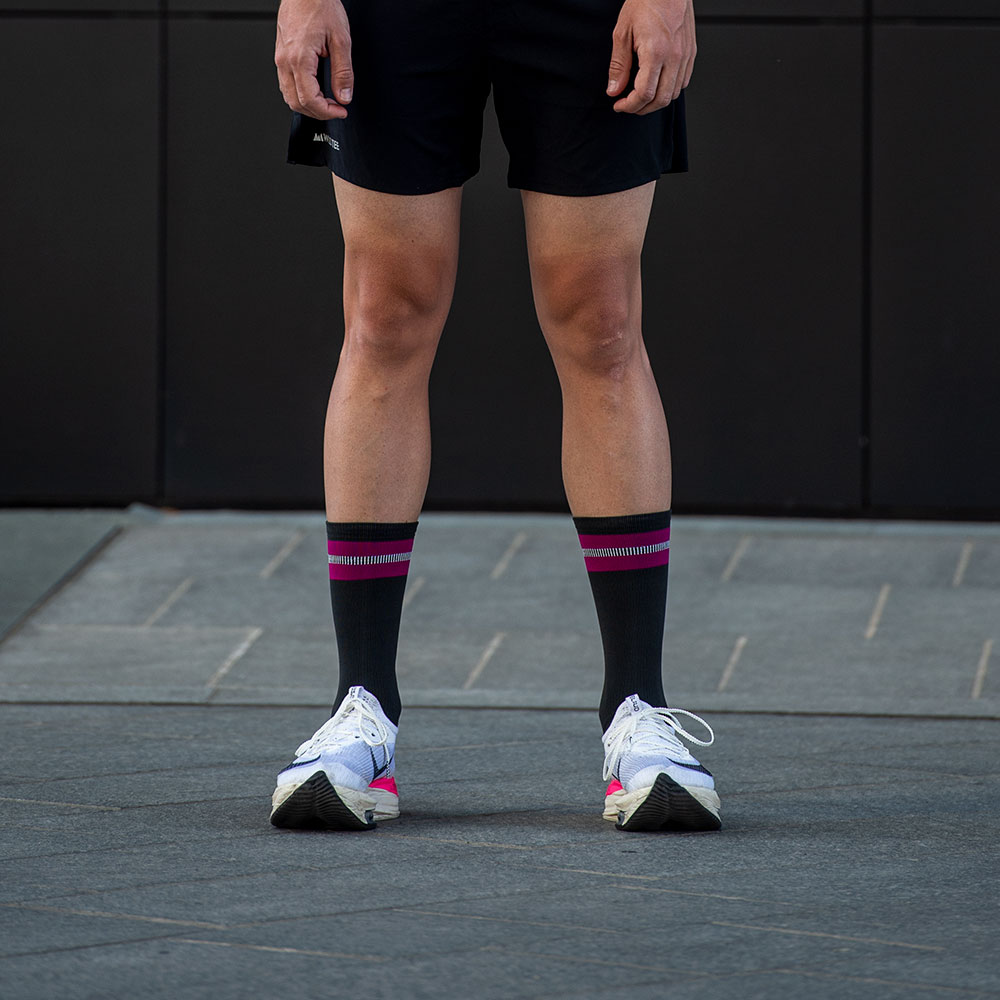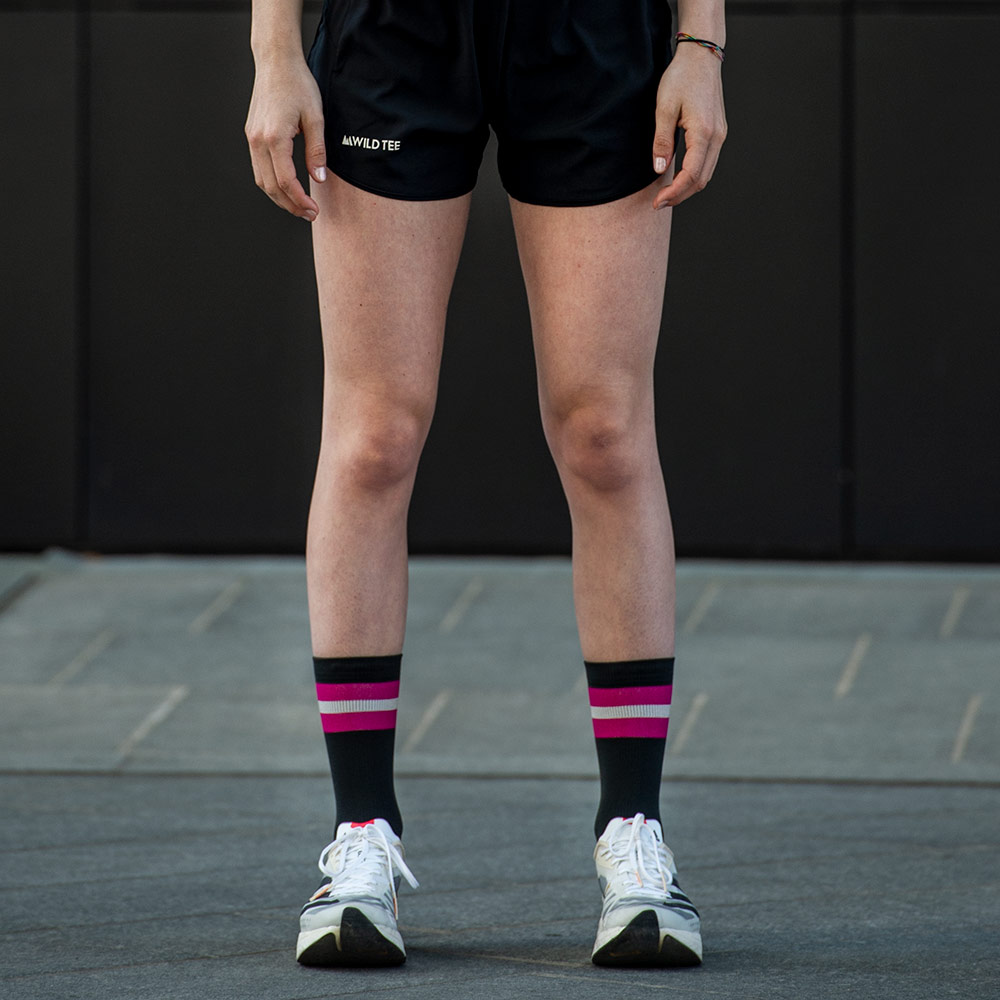 Features
Technical crew model socks (mid lenght) made of Dryarn, a very thin yarn that does not absorb moisture and remains dry, with excellent resistance to abrasion. The yarn is colored without polluting substances and completely recyclable.
Washing instructions
Wild Tee products are built to last, care is very easy: machine-wash inside out in warm water (max. 40° C), do not use bleach and/or softeners, use a mild liquid detergent, dry garments flat or hanging, but do not tumble dry.
Composition
Made in Dryarn: 49% nylon, 40% polypropylene, 5% lycra, 3% glassbeats, 2% elastane, 1% polyester.