Write a reiview
Rockies Socks Sky
Socks
Size chart
We removed everything and added only the necessary: ​​a protection on the fingers, the antislip under the metatarsals, the ventilation on the upper part, a slight compression on the plantar fascia, a special anti-friction texture on the heel and on the Achilles tendon. The upper height protects the ankle from dirt. The reflective strip guarantees greater visibility at night. The result is a sock that combines comfort, performance, style and protection, suitable for long distances that does not fear your most demanding challenges. Tested in Ultra Trail (Marathon des Sables, Petite Trotte à Leon), Ultra Marathon (Sakura Michi) and Ironman.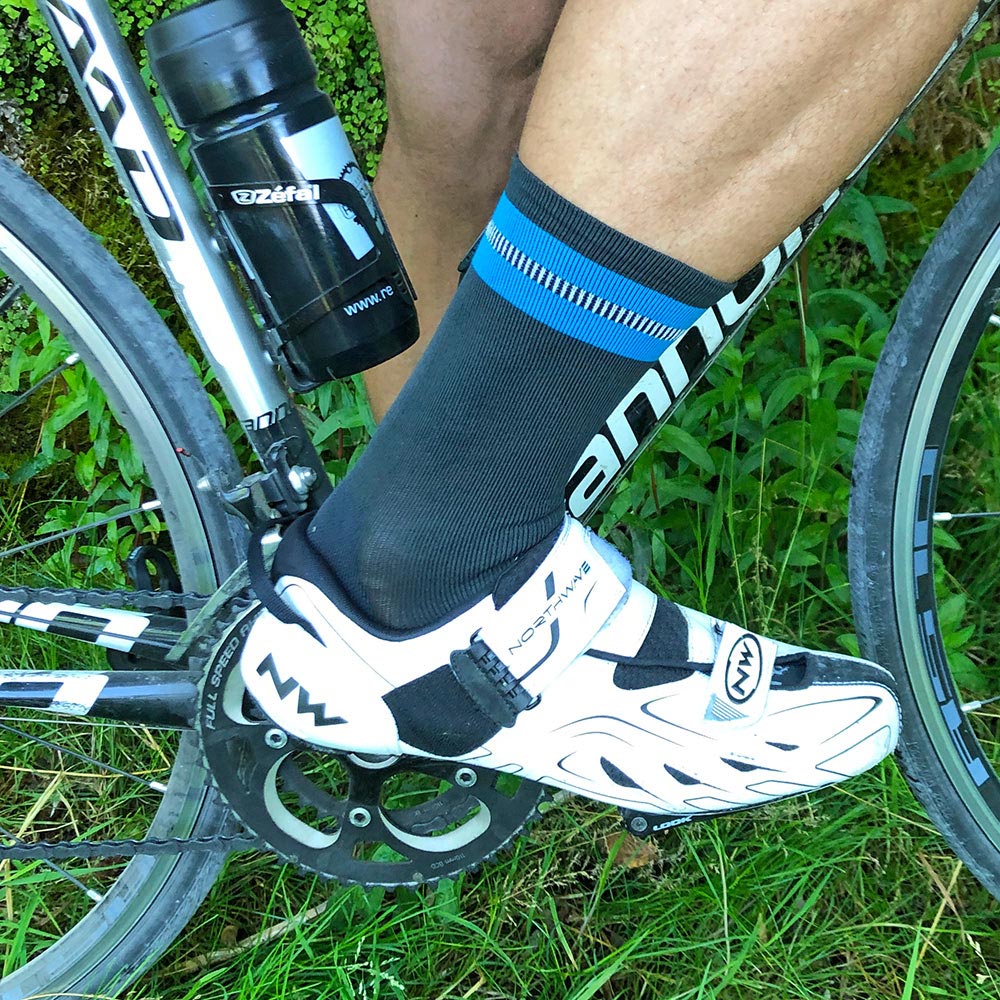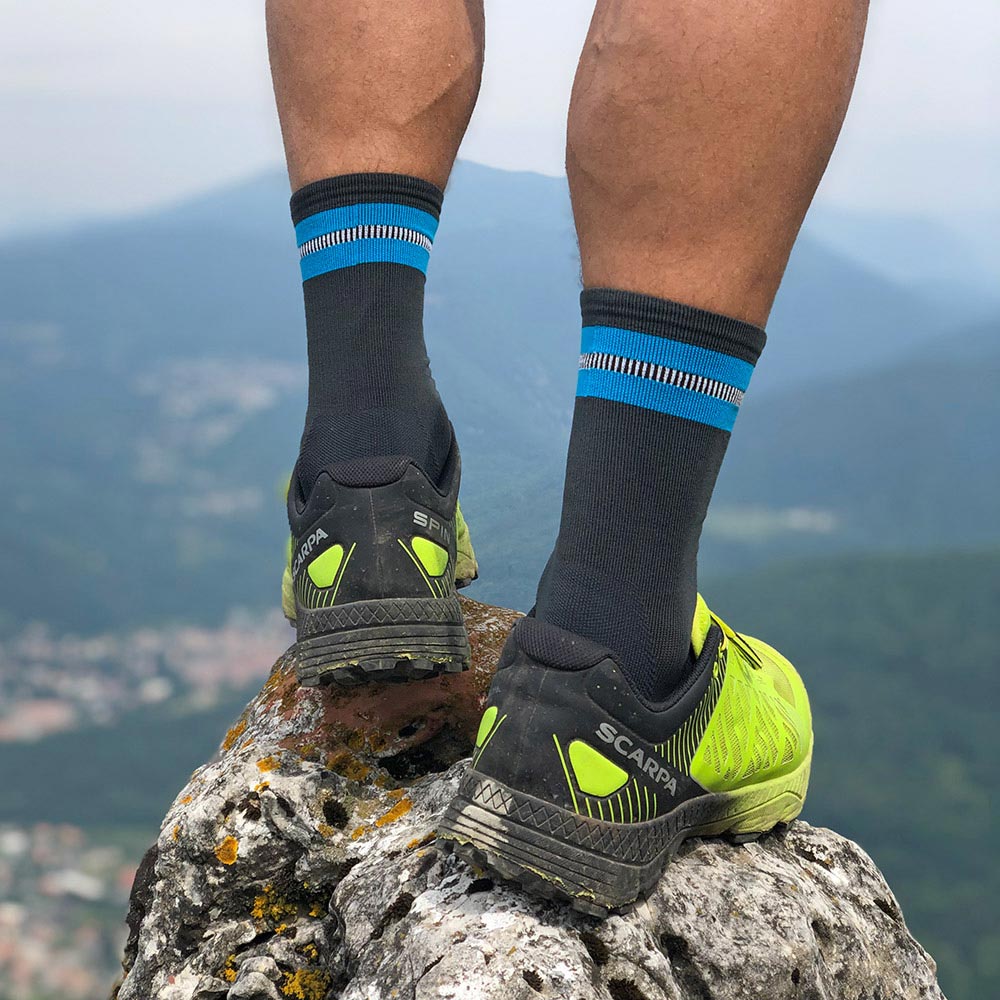 Features
Technical crew model socks (mid lenght) made of Dryarn, a very thin yarn that does not absorb moisture and remains dry, with excellent resistance to abrasion. The yarn is colored without polluting substances and completely recyclable.
Composition
Made in Dryarn: 49% nylon, 40% polypropylene, 5% lycra, 3% glassbeats, 2% elastane, 1% polyester.